Year of production 2022 Thriller . Action . 8x50 min
1965, en plein coeur de la Guerre froide : le bloc de l'Ouest porté par les Etats-Unis, s'oppose au bloc de l'Est, porté par l'URSS. Francis Mareuil, un ingénieur aérospatial français, est propulsé sur le terrain de l'espionnage dans une mission quasi-impossible, dirigée conjointement par les services secrets français et américain. Dans le jargon, on appelle cela une mission « Totem ». Il doit recruter Boris Goloubev, scientifique soviétique dont les travaux ont permis la création d'une bombe orbitale qui menace l'équilibre géopolitique mondial. Il va croiser le chemin de Lyudmila, la fille du scientifique, une talentueuse pianiste recrutée contre son gré par le KGB pour enquêter sur son propre père. Entre Francis et Lyudmila, naît un amour qui entremêle sentiments sincères et manipulations.
A series by
Jérôme SALLE, Antoine BLOSSIER, Frédéric JARDIN
With
Niels SCHNEIDER, Vera KOLESNIKOVA, José GARCIA, Lambert WILSON, Ana GIRARDOT
scriptwriter
Olivier DUJOLS, Juliette SOUBRIER, Sabine DABADIE, Raphaël CHEVENEMENT, Julien ANSCUTTER, François UZAN, Thibault VALETOUX
technical information
Hearing impaired subtitles
No
Videos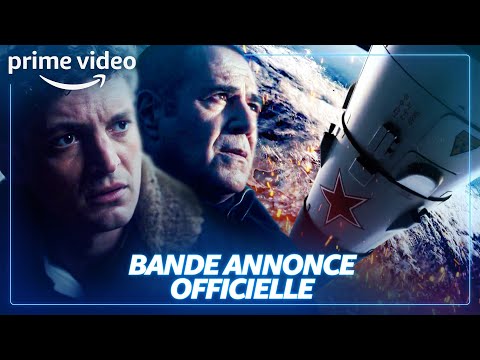 Totems
February 1965: a Soviet project for an orbital bomb threatens the geopolitical balance of the world. The French secret service hires Francis Mareuil, an aerospace engineer, to recruit Boris Golubev, the scientist whose research made this bomb possible. In Moscow, the KGB puts Boris under surveillance by forcing his daughter Lyudmila to spy on him.
In East Berlin, Francis finds out that Boris is under the constant surveillance of the Stasi, the East German intelligence agency. He bonds with Lyudmila, convinced that she can get him access to her father, but oblivious to her ties with the KGB.
Boris Golubev heads the launch of a space probe that turns into a fiasco: the probe lands in the Algerian desert. When he contradicts the Soviet army about how to handle the crisis, they place him under house arrest. Meanwhile, Francis tries to find a way to save Lyudmila by bringing her West, even if it means risking it all.
Poster
Images